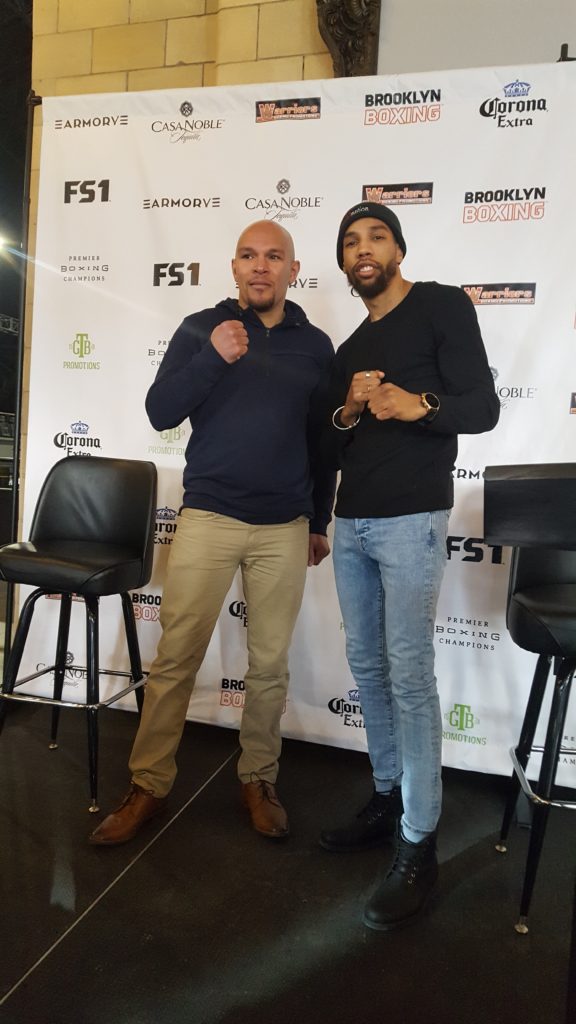 On Thursday, January 3, a press conference was held at the Minneapolis Armory to announce that four nationally televised professional boxing cards will be held at the venue this year. The unprecedented number of nationally televised events in Minnesota will make 2019 a great year for Minnesota Boxing as world ranked welterweight, Jamal James of Minneapolis and former IBF world middleweight champion Caleb Truax of Osseo lead the bill.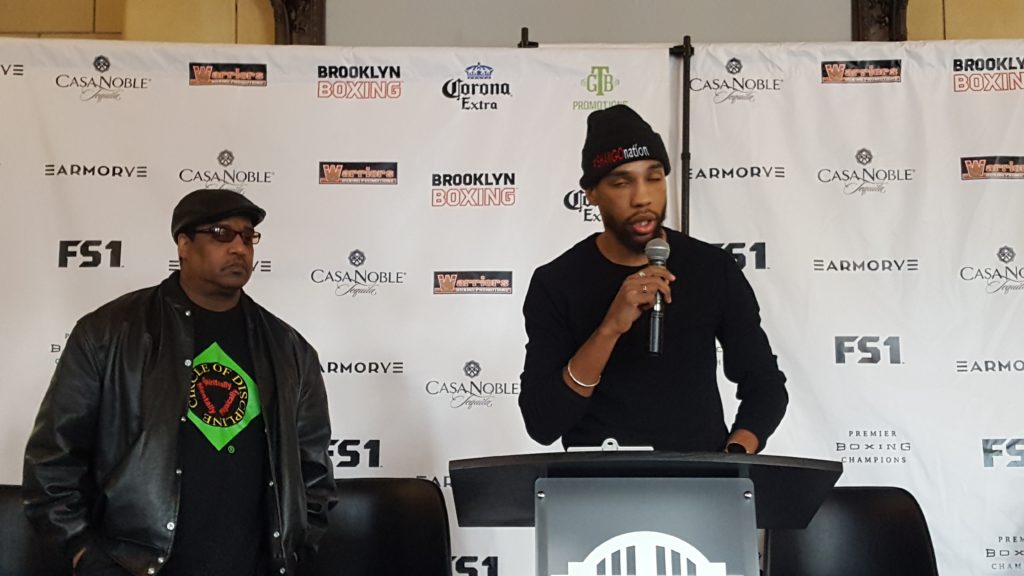 The first fight night will be Saturday, February 23, featuring James, now 24-1 (11 KOs), fresh off of his latest victory, a 1st round KO of Mohonry Montes in the main event of the latest card at the Armory on August 24 last year. James has been training hard since that victory, saying he's been very hungry for a world title.
"Personally, every fight is important," James said; "every fight is a championship fight. But I want that belt."
This year, James said, he intends to secure a world title shot and become champion. He says he has been calling out the champions and he'll fight whoever is presented before him as an opportunity.
Sankara Frazier, James' trainer since childhood at Circle of Discipline gym on Lake Street in South Minneapolis, said they are soon to depart for top level sparring in Florida and intend to return to Minnesota to finish training shortly before the fight. The opponent is to be announced.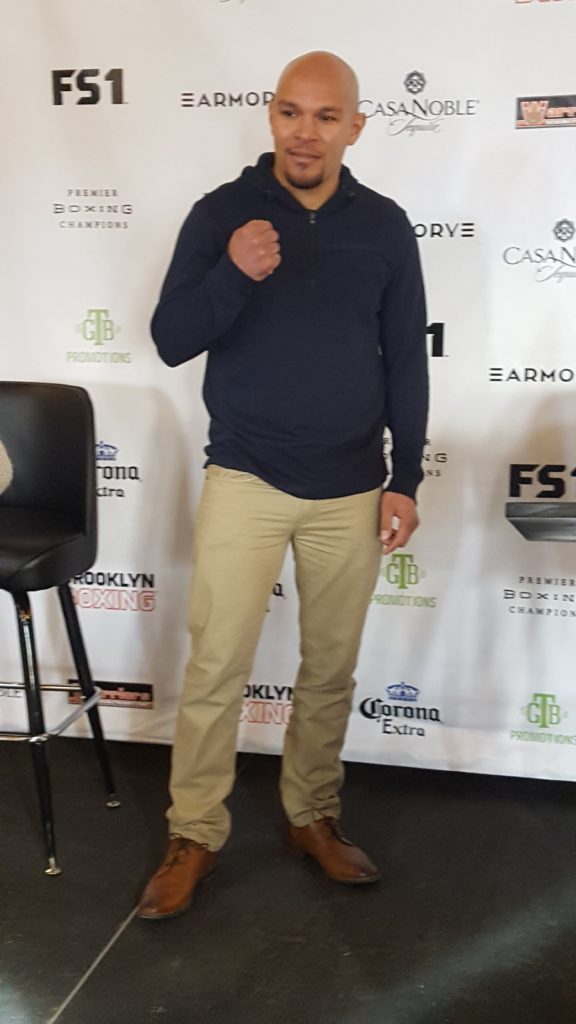 Meanwhile, while the story of James is unfolding with great interest as he builds his career, the tale of Truax takes an exciting turn as he prepares for what is expected to be a title elimination with former WBO middleweight champion Peter Quillin of Brooklyn, NY. Truax is fresh off of a 3rd round TKO of Brazilian Fabiano Soares at the Minneapolis Armory on the same night as James' victory. Quilin, who held the middleweight title from October 20, 2012 until vacating it on September 4, 2014, made three successful defenses. He vacated the title, among other reasons, to spend time with his family after his son, Joaquin, was born. His wife had suffered a miscarriage the previous year. This detail reveals a similarity in story between Truax and Quillin, whose paths have crossed before in a different context.
Truax related at the press conference that at age 35the same age as Quillin— he knows how critical this fight is for his career. With an a nearly 3-year-old daughter now and expecting a son, he's fighting for his family as well as his legacy. He suffered a TKO loss to Anthony Dirrell on April 29, 2016, shortly after his daughter, Gia, was born to him and girlfriend, Michelle Stock. But Michelle suffered severe health complications. Thankfully she recovered, but such difficulties can wreak havoc on a fighter's state of mind when entering into ring combat and Truax was deeply troubled at the time of that fight. However, he regrouped afterwards and after two straight victories dethroned James DeGalle for the IBF supermiddleweight title. Although he lost in a rematch, he is right back on the world stage at the Minneapolis Armory with the chance to secure another title shot. His familiarity with Quillin came in 2015 when he spent a short time training at Wild Card Gym in Hollywood California, sparring with Quillin as he prepared for a fight. The two have publicly expressed respect for each other and each man knows he has a formidable opponent before him. But the story is more dramatic, considering the main event the night of their fight, Mr. Anthony Dirrell himself, fighting Avni Yildrim for the vacant WBC supermiddleweight title. Truax is determined against Quillin, both men vying for a shot at the winner.