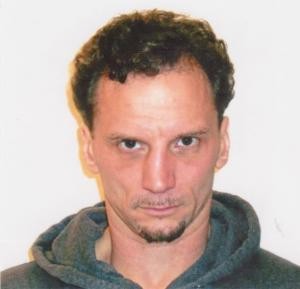 This Friday, June 21, Seconds Out Promotions brings ESPN 2's Friday Night Fights to the Minneapolis Convention Center as Minnesota State Middleweight champion Caleb Truax fights Chicago's Donovan George. Also featured on the card is a Minnesota state lightweight championship fight between St. Paul natives Tony Lee and Jeremy McLaurin, which was originally scheduled for a card in May. With the two cards combined into one these local fighters will maximize their professional exposure as expert color commentator Teddy Atlas and the Friday Night Fights crew come to town.
A fight with Donovan George (or Don "Da Bomb" George as he likes to be called), is the biggest opportunity yet for Osseo native Truax. Both men are listed at 6 feet, but Truax has a three inch reach advantage, measuring 73 to George's 70. Truax's jab has been stronger and sharper in his last three fights, which were between last September and January, prior to which he suffered his first loss when he dropped a 10 round decision to former world middleweight champion Jermain Taylor. Although he knocked Taylor down he was unable to finish him, but has worked on his jab, movement and body punching since. If he can utilize these tools, making sure to capitalize off a fast and strong jab with movement to either side followed by combination punches from angles to keep George off balance, he will be able to beat him. George does have the power and ability to hurt Truax, and he is rated higher at this point of his career, so be ready to see a hard fight that goes the distance.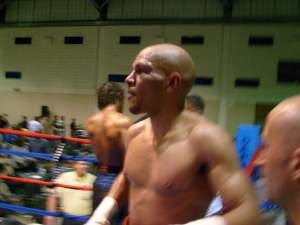 The fight between Truax and George is the main event for local fans, but the most important fight of the night with the highest stakes will be an International Boxing Federation (IBF) super lightweight title elimination bout between Rances Barthelemy, 18-0, 11 KOs of Miami, FL and Fashai Sakkreerin, 39-3-1, 21 KOs, of Chiang Mai, Thailand. Sakkreerin, 31, stands 5′-7" and fights from the orthodox, right-handed stance while Barthelemy, originally from Cuba, stands 5′-11" and is a right hander who at times switches to southpaw. I have seen brief film of the highly touted Barthelemy but had no occasion to watch a full fight of his while I've not seen the shorter Sakkreerin in action. But expect Barthelmy to have superior movement and the ability to control the fight with his jab while Sakkreerin, like most Thai fighters, will probably come forward with formidable strength and a wider stance that is easy for Barthelemy to hit. Unfortunately, without a chance to have studied these two a solid prediction is not possible, but expect Barthelmy to have the edge because a good technical boxer from Cuba who is well conditioned should be able to handle a shorter man from Thailand in most cases.
According to MinnesotaBoxing.com, the card will feature 10 fights altogether and the fight for the vacant Minnesota lightweight title between Lee and McLaurin will headline the portion of the card not broadcast. The fight is not as easy to predict as it looks on paper. The conventional wisdom is that Lee—with a longer and more successful amateur career and more refined skills—will win easily. With only one fight last year and just one in January this year, though, inactivity may hinder him against the more active McLaurin. He and McLaurin each traded one win and one defeat with local spoiler Hector Orozco, the only difference being that McLaurin won by 4th round stoppage while Lee didn't quite finish him. I personally enjoy inside knowledge of these two fighters since I have sparred with both of them (once with Lee and maybe four times with McLaurin).
Lee will have to time his punches with accuracy to break down McLaurin. He'll have to do this behind a fast, solid jab and head movement, sinking the punch into the taller McLaurin's chest while following up with combinations from angles. The right hand will be an effective tool to the body and head as it's followed up with left hooks, the third and fourth punches often being the only ones to land cleanly in the beginning. McLaurin is open for right hands to the chin and Lee can land them, but he has to time them and he has to start with the body attack. Lee's excellent footwork and head movement are tough to deal with. Still, he can be tracked down and controlled between corners. McLaurin is going to have to continuously stick a strong jab, settle for landing initial punches between the shoulders rather than point blank on the chin as he works to slow down Lee's head movement and time uppercuts and hooks to finish his combinations. He must beware of Lee timing his jab with counter combinations. The fighter best able to control foot position in the ring will execute his punches most effectively, becoming the next lightweight champion of Minnesota.
Also on the card will be a middleweight fight between Charles Meier, 7-2-2, 3 KOs, of Minneapolis and Tyler Hultin, and heavyweights Joey Abell and Sergiy Karpenko are also scheduled in separate bouts, according to MinnesotaBoxing.com.
Find Minnesota Boxing News form our friends at www.minnesotaboxing.com
Tickets and scheduling from Seconds Out Promotions at www.soboxing.com
By Mark Connor