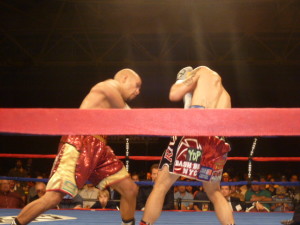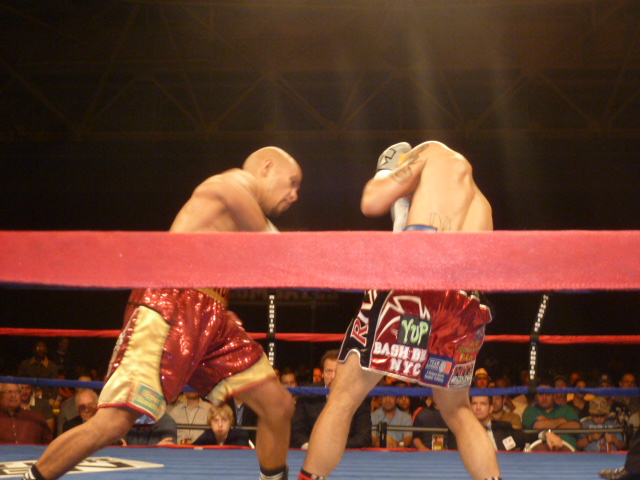 I have not been able to keep up with the large amount of professional boxing activity in the Twin Cities and larger Minnesota community in recent months, but I have to publish some brief observations about the Seconds Out promotion happening Saturday, September 21, 2013 at the Minneapolis Convention Center. It is going to be a night that is very significant in Minnesota boxing history as Caleb 'Golden' Truax and 'Sir' Ceresso Fort battle for the vacant United States Boxing Association (USBA) middleweight championship. It will be a great fight, of that I am sure. However, I am not sure of who will win.
I know that my observation about this fight is not the most popular one. I have great respect for both men and find them to be excellent professional athletes. Truax has gotten a lot of attention lately as he climbs the middleweight ranks. He took the state middleweight title well over a year ago with a close decision over Andy Kolle, and less than a year ago Fort stopped Kolle. That mutual opponent does not determine what will happen in this fight, though. Rather, recent adjustments made by both men will be keys to who shall be the victor.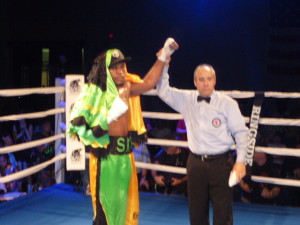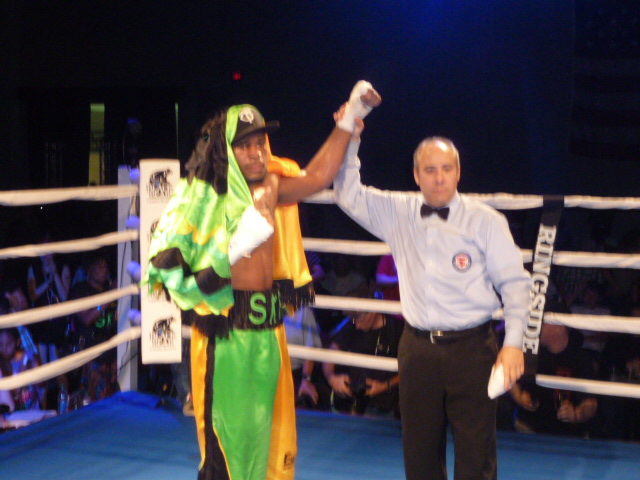 After losing a 10 round decision to former middleweight champion Jermain Taylor in April last year, Truax stopped three of his last four opponents, particularly impressing people with the knockout of Donovan George in June. The one part of his arsenal that appears most improved is his jab, which is sharper, faster and stronger, setting up the right hand and vicious body attack that serve him so well in dismantling his opponents. Fort turned down a fight with Truax last spring, suffering his first loss, an 8 round unanimous decision to John Jackson in Florida. He bounced back with a win over Marcus Upshaw, against whom he'd been held to a draw in 2011. That win, on July 6, showed Fort to be a new boxer. He had former world junior flyweight champion Will Grigsby in his corner. Grigsby had only been working with Fort for seven weeks and Fort moved better and boxed smarter than he ever has in his life. Based on Truax's annihilation of George, one would predict an easy victory for him against the Fort who turned him down last spring. But based on Fort's summer performance, don't bet on it.
You're not going to get a prediction from me because for that I would have to have watched both in training. I will say, though, that this will not be an easy win for Truax and regardless of the outcome I don't believe Truax will knock Fort out. Also, don't expect Fort to slug it out. I believe he'll try to establish a rhythm, use the ring, and land from angles. The degree to which he is able to do this since having worked with Grigsby remains to be seen, but Truax will have to establish momentum in the first round and not follow Fort but cut him off and drive him to the ropes to land his body attack. Either way, this should be the most competitive fight middleweight fight Minnesota has seen since Truax narrowly took the state title (which is also on the line) from Kolle in 2011.
I have reason to root for both of these boxers, Fort because he's from my home city of St. Paul and we lived in the same neighborhood for years; and Truax because we are both graduates from the University of Minnesota. I normally want to root for a fellow alumna, but I also want to pull for the neighborhood kid from St. Paul. One thing's for sure in this fight and that is no matter the outcome Minnesota is will be a winner. Unless there is a draw the state has a USBA middleweight champion ranked in the top ten by the IBF.
As far as the other two state title fights on the card are concerned, I have a couple of short comments to make. First, Jamal James of Minneapolis is fighting Mohammed Koyongo of St. Paul for the Minnesota state welterweight championship. It's been a while, but I have sparred with Koyongo and I can tell you that he can hit you with punches to the body that you will still feel two weeks later. But he is also very easy to hit, he doesn't have very good footwork, and Jamal James is tough. This will be the biggest test for James in his career so far and he most likely will take at least one or two hard punches before the end of the second round. But he will almost undoubtedly endure and in so doing land punches from angles and at speeds that will be too difficult for Koyongo to handle. The fight will probably go the distance, but either way James will win.
Finally, Tony Lee and Jeremy McLaurin will fight a rematch of their June draw for the Minnesota state lightweight title. This one is up in the air. I privately predicted a draw last time and wasn't surprised that it was. This truly is an evenly matched fight, but regardless of who wins neither one of them should be ranked by the commission above the still active Jason Litzau.
by Mark Connor